Today's app of the day is
News Republic.
News Republic is a great new sourcing and reading app for android users. After installing the app, users have the ability to chose a variety of categories of news sources. Once chosen, News Republic will collate those sources into easy to read streams. There is also a great
tablet version
of the app which is well worth checking out.
News Republic is similar to other great news apps such as News360. With plenty of options out there, the number of options for catching up on news for android users is almost limitless, but News Republic is up there with the best.
In the words of the developer:
★ ONE APP, ALL YOUR NEWS! ★
It's smart, it's beautiful, it's just for you.
_ _ _ _ _ _ _ _ _ _ _
"News on steroïds" - AppScout
"Live news on your smartphone at any time" - Gizmodo
_ _ _ _ _ _ _ _ _ _ _
NEWS REPUBLIC 2.0 is out now with a completely revamped look and feel, including new features and even more ways to discover, explore and react to the news you want to read.
The already best-rated News App now has an elegant new design, beautiful photo and video galleries and an improved interface. Check out NEWS REPUBLIC 2.0 now!
NEWS REPUBLIC 2.0 features more content than ever including articles and opinions from major players right alongside specialist experts - including ITN, Press Association, Tech Radar, The Sports Review, WENN, HitFix, The Next Web, AFP... More content sources are added regularly with more top names already on the horizon for the future.
Ever wished for an app that would offer all the news that matters to you? An app that would cut through the noise of too many global news sources and deliver only the topics that you want to follow? An app that would make news more personal and inspiring? News Republic is just that!

News Republic is a global news app that lets you be your own news editor: set-up your own personal news channels on the topics of your choice, and explore the news through TagNav™, an innovative news navigation system. Get the whole picture on the topics that are the most relevant to you. Keep up to date on everything about your favorite football team, the latest tech news from the Silicon Valley or follow a specific company, brand or politician. You can track the latest hot topics from national or world news - News Republic will explore over 10,000 daily articles from trusted sources - news agencies, global and local media and blogs.
The app covers your topics and delivers full articles, photos and videos directly to your device so you never miss what is important to you.
AN EDITION JUST FOR YOU > News Republic is available in 8 regional editions - USA, UK, Germany, Italy, France, Spain, LatAm and International, so you can always find the news that speaks to you!
Get all the national and international news on: Politics, Presidential Elections, Sports, Business, Technology, Apps, Entertainment, People, Olympics, Euro 2012, Tennis, Football, Baseball, Basketball, Rugby, Movies, Gossip, TV, and many more topics.
_ _ _ _ _ _ _ _ _ _ _
★ Main features ★
* PERSONALIZE > Create your own channels and follow only the topics that matter to you.
* EXPLORE > Browse the news through the innovative TagNav™ explorer.
* GET ALERTED > Set custom alerts on your favorite topics and never miss important news.
* SHARE > Read any article and share it with friends by email, Twitter or Facebook.
* REACT > Express your mood on any topic and read the articles with the most reactions.
* EXTEND > Find out more about the article you just read from a selection of top online resources.
_ _ _ _ _ _ _ _ _ _ _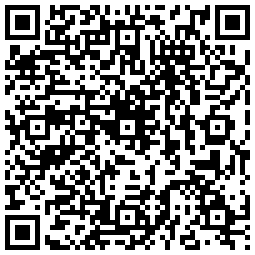 Price: Free